About The Author
About The Author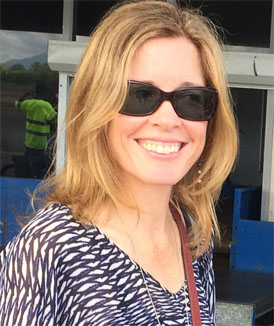 My Story
I've been a journalist, editor and fiction writer for 30 years, starting as a junior writer with Australia's leading lifestyle magazine, Cleo, and going on to edit TV HITS and B magazines (which, during my tenure, out-sold Marie Claire, Vogue and Elle).
I've run publishing bureaus in London, New York and Los Angeles, have freelanced for a staggering variety of publications—from The Australian Women's Weekly to the Herald—and am at the forefront of indie publishing. I've self-published 12 books since 2011, including three crime series, a stand-alone novel and a corporate biography. And that's just the books I've written!
Based near Byron Bay, I now run a multi-media business, helping others write, edit and publish their own stories and also copyediting business websites, bios and blogs.
With several #1 best-selling books at Amazon (Aus, UK, Canada and the US), my fiction includes three in the Agatha Christie Book Club series, six Ghostwriter Mysteries, two Posthumous Mysteries, and An Island Lost (an adult fiction novel set in the tropics). All are available as eBooks and paperbacks at Amazon, Smashwords, Apple iBooks, nook, kobo, IngramSpark and other reputable online sites.
I've researched and written the non-fiction book A Measure of Papua New Guinea (Focus; 2008), and had numerous articles published in Australian text books and design manuals.
Now teaching self-publishing and writing at the Byron Community College, ACE Colleges Lismore and the North Coast Community College (Alstonville/Ballina), I'm also available for private tutoring and consultancy work.
Happily esconced in the Byron Shire hinterland in Northern NSW, Australia, I live with my husband, musician/producer Christian Pyle (Acre, Ghost Mountain), two sons, passing koalas, the odd kangaroo and countless snakes.