New series news + a 99c cozy mystery!
New series news + a 99c cozy mystery!
It's 2021— I'm bringing back my popular monthly prizes, plus new series plot reveal and a 99c cozy mystery!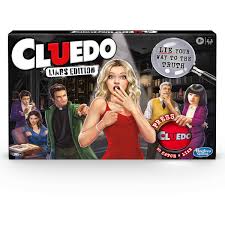 NEW MYSTERY SERIES
As you know, I've been busily tapping away at an all-new crime series for many months and am in the final throes now, folks. This one features five characters who each bring a very unique skillset to the case. They've been brought together to help solve "an impossible mystery"—the killer has confessed and every clue points to his guilt.
And yet my sleuths don't believe he did it…
This one has shades of my best-selling series, The Agatha Christie Book Club, and is as fast-paced and 'twisty' as my Ghostwriter Mysteries.
But here's the really exciting bit!
This series has a little something to do with the infamous board game pictured, above. That's all I can say for now, sorry, but there'll be more clues next newsletter, I promise, and I will also be announcing the names of THREE subscribers who've contributed to the book! Did your character name suggestion make it through?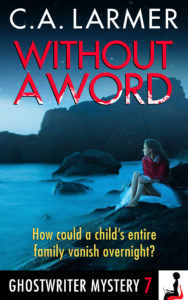 DISCOUNT eBOOK
This is the latest in my aforementioned Ghostwriter Mystery series, and the most popular one yet. I've dropped the price to just 99c, down from $4.99. But it's just for a week, so don't hesitate to grab your discount copy at the links, below.
Here's what the book's about…
ONE SUMMER'S DAY…
Young Phoebe awakes to find her entire family has vanished. No note. No explanation. No trace of them again.

TWENTY YEARS LATER…
Ghostwriter Roxy Parker is hired to write Phoebe's story. Phoebe wants to show how far she's come. Roxy's more interested in the past.
Why did a child's family abandon her?
How could they do it without anyone noticing?
And what's the shocking secret that triggered everything?

MEANWHILE…
A woman has baked to death in a sizzling hot car. They're calling it "suicide by sunbaking" but is that even possible? Roxy's detective friend Gilda is on the case, and it soon circles back to the ghostwriter…

From the best-selling author of the AGATHA CHRISTIE BOOK CLUB comes another adventure in the fun, fast-paced Ghostwriter Mystery series. This time, Roxy's got a cute pooch by her side and a secret so scary she's terrified to tell her mum (let alone her ex-boyfriend Max).

The perfect whodunnit for those who love humour, contemporary characters and twists you won't see coming.
Ready to download your copy?
Check out the link to your eRetailer here…