On Birthing Ghostwriter 7 + Discounting the First 6 ($5 for the lot!)
On Birthing Ghostwriter 7 + Discounting the First 6 ($5 for the lot!)
ON THE EVE of her 10th birthday, Phoebe Fisher wakes to find her entire family has vanished. Twenty years later and ghostwriter Roxy Parker is hired to write 'Forgotten Phoebe's memoir, but is she getting the whole story, the true story of what really happened that fateful day…?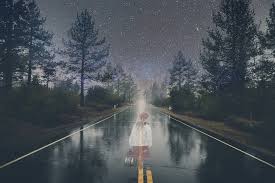 It's such a hackneyed cliche, forgive me, but writing a book is so much like having a baby—the pain, the promise, the missing months—that I can't help but trot out that old chestnut again.
Not only do you get 'mummy brain' (just ask my family—they're so thrilled to have me back), even the stages of pregnancy are similar, starting with the queasy first trimester when you're building the story's skeleton, blood and bones. Then there's the blissful middle bit where you get to pad it all out, followed by the difficult final trimester when you have to squish it all together, hope everything's in the right place, and bring this baby home!
We're not quite at the birthing stage yet folks, but boy we're close. My seventh Ghostwriter Mystery is officially with my editor (hey Annie!) and I'm in the throes of creating the cover with my lovely designer Stu.
So put the champagne on ice and get the cigars out, because we're almost there! Just don't forget to breathe…
Meanwhile…
It's been a while between Ghostwriter mysteries so get familiar with Roxy and her crew. While each book is a stand-alone adventure, knowing the back story always makes for a much richer, more immersive read.
That's why I'm discounting all six of the previous books (well, the first one's free so that's even better!)
For ONE WEEK ONLY every Ghostwriter Mystery is on SALE for just 99c each. And you can still get Book 1 for zip.
That's six ebooks for less than $5! But get in quick. SALE ENDS FEBRUARY 21.