The Vera Author on Kindness, Success & the Problem with Agatha Christie
The Vera Author on Kindness, Success & the Problem with Agatha Christie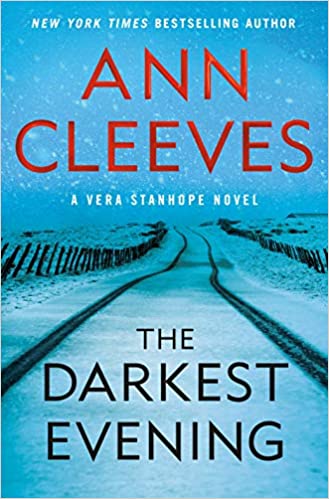 AUTHOR INTERVIEW: Ann Cleeves
The Vera and Shetland author on why she's glad it took 20 years to find success, on not being a book snob, and her dislike of Agatha Christie (say, wha?!)…
I recently Zoomed in on a wonderful live interview with acclaimed British author Ann Cleeves, as part of BAD Sydney (an online crime writers festival held in partnership with the State Library of NSW) and came away with so many valuable nuggets—as both a crime reader and a writer—and I want to share the best with you:
• ON NOT BEING A BOOK SNOB: "We mustn't be snobby about reading," Cleeves says. "If you can lose yourself in a romance or a pacy thriller … whatever works!" And I agree. I love good literature but make no apology for pulling out a bit of pulp fiction, too. As long as we're devouring words and stories, who cares, right?
• ON NOT JUDGING OTHERS…: "We are the product of the street where we played and the kids we grew up with," says Cleeves, and it's that "psychological archaeology" that so informs her writing. She believes it helps explain why seemingly 'ordinary' people turn to murder. (Having worked in social services herself, including with criminals and sentencing courts, Cleeves knows all about the dark side of life, and said it all made for a brilliant background for a crime writer.)
• …EXCEPT MAYBE AGATHA CHRISTIE (!): While she grew up on a diet of Christie novels, Cleeves finds the author's work "cold" and "unsympathetic". "She's too ruthless for me," says Cleeves, who is surprised Christie is placed in the "cozy" genre. "There's nothing cozy about And Then There Were None!" Well, that got me thinking…
• ON WHY WE NEED CRIME MORE NOW THAN EVER: It sounds like an oxymoron, but Cleeves reiterated what I have long believed—that traditional crime fiction is not really about negativity and darkness, but about "redemption and a feeling that order is restored", which it always is in her novels (and mine). Cleeves believes that, in this time of COVID and Brexit and political upheaval, what we crave is "a common sense of what is right at the end of the book. Out of the chaos there is some order. Goodness will prevail." I'll second that!
• ON KINDESS IN CRIME: Similarly, Cleeves says there really is something to be said about kindness in crime novels. While Detective Chief Inspector Vera Stanhope can be scarily intimidating with her team in Vera, she is always gentle on the victims of crime, as is DI Jimmy Perez in the Shetland series. And I try to instill that in my own amateur sleuths. It's why both my Ghostwriter Roxy, and the Agatha Christie Book Club, jump in so quickly to investigate. They genuinely want to help the victim, to get a killer off the streets, and they do it with courtesy and kindness.
• ON SUCCESS LATER IN LIFE: Finally, it was with great relief that I learned Cleeves had published 20 BOOKS— yep, 20!—before Shetland won a Gold Dagger and really took off, and it wasn't until a TV producer stumbled upon a Vera book, The Crow Trap, in charity store Oxfam in London, that it was turned into a top-rating TV series starring the indomitable Brenda Blethyn. Instead of being impatient about success, Cleeves says she's so grateful for the chance this gave her to "practise the craft out of the spotlight". Her advice to other writers: "Be persistent and keep writing!"
NB: I've now written 16 books, so who knows what's just around the corner, hey? All I need is a Netflix producer and good op shop… 😉
For more on Ann Cleeves and her wonderful books: anncleeves.com
To hang with my kindly, cozy amateur sleuths: amazon.com/C.A.-Larmer
PST! Want to win a free eBook? Just sign up for my monthly newsletter (see link at the top of the page, far right). I give my loyal subscribers a chance to win a book every single time. Next newsletter it could be you!