Forget Nordic Noir, Outback Noir is Killin' It!
Forget Nordic Noir, Outback Noir is Killin' It!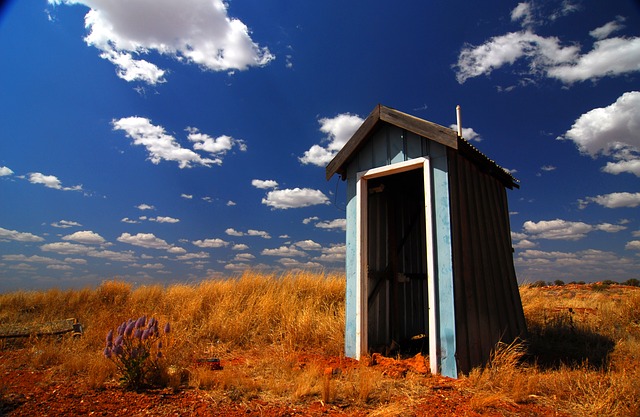 The "hot" new genre I've long been writing
When I wrote my first crime novel, Killer Twist, twenty years ago, I was keen to give my readers a true Australian experience. Having grown up in Papua New Guinea, my homeland was now 'Down Under', and I loved it. So, while the story is set in Australia's largest city, Sydney, I also took my Ghostwriter Roxy Parker on a road trip to the fictional country town of Macksland•, to immerse her in a hot, dry rural environment.
It's in that environment that she meets a pub full of shifty characters and wanders into a remote, dusty church to find the body of a man who'd been murdered.
I didn't do that because it was trendy
It certainly wasn't back then, and there was still significiant 'cultural cringe' when it came to Aussie stories. I had more than my share of 'friends' advising me to keep the setting neutral so as not to alienate my overseas readers. Boy, am I glad I ignored all of them! (Thankfully, I have never received a single complaint about its 'exotic' location 🙂)
I took the tale to rural Australia because it's such an ideal place to perform a murder—it's vast, it's isolated, it's eerily lonely, with plenty of eclectic characters and dark secrets, and there are so few witnesses to hear your victim scream. Mwhhahahah…
It's little wonder, then, that this book has gone on to sell well over 50,000 copies, while the outback has become the crime world's hottest setting.

Aus or "Outback" Noir, as it's dubbed, is selling like hot damper
Supposedly kicked off in 2014 by Jane Harper's brilliant debut, The Dry, there has been a proliferation of crime novels set in distinctly Aussie environments, from the drought-ridden outback of Chris Hammer's Scrublands to the tropical, sandy coastlines of its follow-up Silver.
My Ghostie has since ventured to a Pacific island, to Europe, and to a rural village near regional Byron Bay, where she now resides (alongside the likes of Chris Hemsworth and Zac Efron, but that's a whole other story!), but it's my beloved Book Club that has recently brought me full circle.
The Agatha Christie Book Club's Remote Aussie Adventure
In their latest mystery, And Then There Were 9, the Club are holed up in an isolated rural resort with a killer on the loose and a bush fire raging towards them. This mirrored Australia's recent horrific hot summer and my own experience when a local bushfire forced my family to evacuate our rural property. While we survived unscathed, not all of my book club do, and I wanted to explore that.
The fact that it's "on trend" is a coincidence, I can assure you, but a delightful one! I hope that the taste for Aussie Noir continues for many years to come, but I have to confess, it won't make a jot of difference to my own stories, because I always write from the heart, and in the settings I know and love best.
And much of the time, that includes the wild and wonderful land we call Australia.
To receive these blogs for free—and be in the running to win free eBooks—just sign up for my newsletter (top, far right).
Happy, Aussie, reading everyone!
xo Christina