Win 12+ Humorous Books (it's funny ha-ah!)
Win 12+ Humorous Books (it's funny ha-ah!)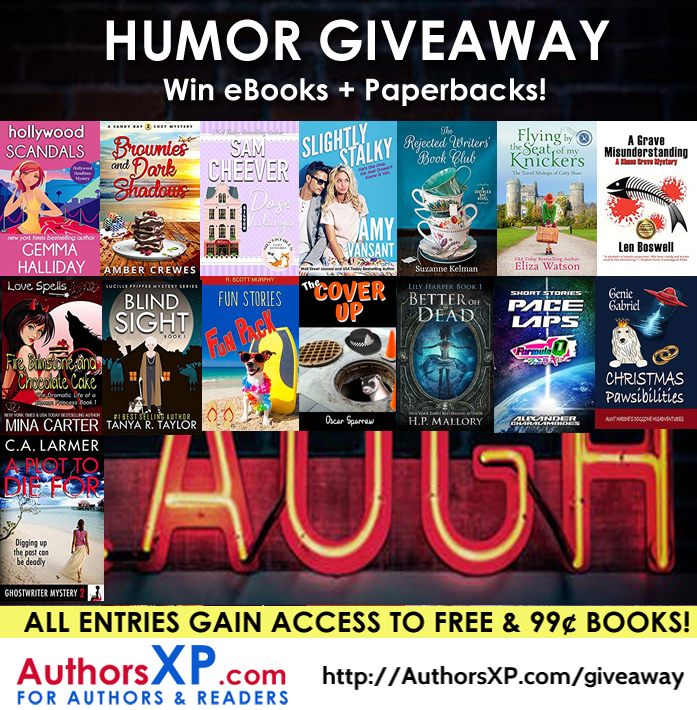 I don't know about you, but I find some mystery novels a little, er, droll.
I mean, sure, tension has to be built, somebody's gotta die, but that doesn't mean we can't have a bit of fun along the way, right? (It IS fiction, after all!) That's why I always try to inject some humour in my crime novels, especially my Ghostwriter Mysteries which feature a cast of cheeky, wise-cracking characters who love a baffling whodunnit.
It's also why I've teamed up with the lovely Amy at AuthorsXP to give you all another chance to win eBooks and bonus paperbacks, including my second Ghostwriter, A Plot to Die For, which, like all the books in the giveaway, includes a good, healthy dose of humour.
Want to tickle your funny bone? Read on…

(2) Grand Prize "Gift Baskets" of ALL eBooks!
(12+) Winners of Individual eBooks (randomly selected titles)
So, how do you win?
No, you don't have to send in your funniest jokes. All you have to do is click on the image above or at AuthorsXP.com and then follow the prompts. For more on A Plot to Die For and my latest mystery After the Ferry, read on, otherwise good luck and happy (funny!) reading, everyone.
xo Christina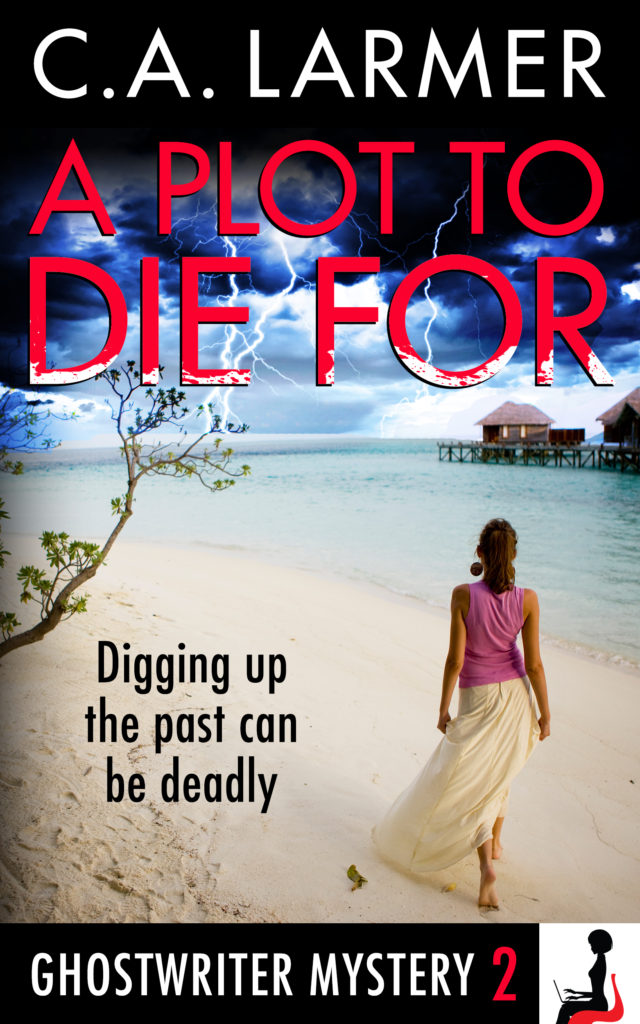 Pack your Gucci sunglasses for another fun whodunnit… When Roxy accepts the exotic ghostwriting gig she expects little more than a good story and a touch of sunstroke. What she gets is her hotelier client buried in the sand, her head protruding ghoulishly for the crabs to devour, and an ensemble cast of cocktail-sipping characters who are all hiding something behind their Gucci sunglasses.
In this modern homage to a Christie classic, Roxy must solve the mystery of her client's murder while stuck on an island with the prime suspects. Along the way, the amateur sleuth encounters machete-wielding locals, shifty fellow guests, and an island paradise where the ghosts of past mistakes still linger behind every coconut. With a cracking pace and plenty of humour, this baffling mystery will have you scratching your head until the final, Hercule Poirot-style conclusion. If the 'Big Reveal' doesn't leave you gasping into your gin and tonic, it just might make you reconsider your next island holiday.
Funnier and more contemporary than your typical 'cozy', A PLOT TO DIE FOR is the second, stand-alone mystery for ghostwriter Roxy Parker.
WIN IT HERE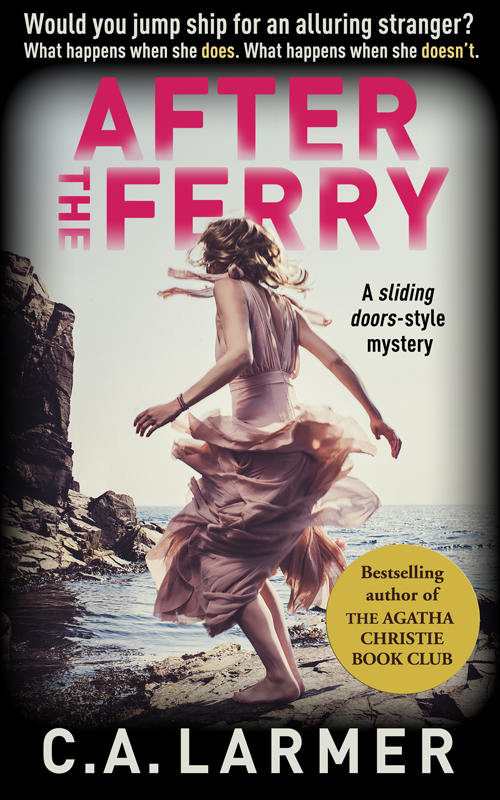 It's the 1990s, pre-mobile phones, and a young backpacker must make an exhilarating, terrifying choice—will she jump ship with an intriguing stranger? Or stay cocooned on the ferry with her friends and miss what could be the greatest love of her life?
One choice leads to true love.
One choice leads to murder.
Which way does she go?
In this fast-paced, psychological thriller, we follow Millie Malone across two parallel lives. In one life she remains onboard with her mates—two Sydney lads with shaky motives, and an old school friend with a crush of her own—and in the other she jumps. One life sees Millie married in the country, the other sees her married to her career, but both 'Millies' are harbouring a secret that could blow their worlds apart.
THIRTEEN YEARS AFTER THE FERRY… and Millie's two lives are colliding. Both women have vanished from their respective worlds—one is back in Greece, facing her demons; the other has been murdered. But which one is which?
From the best-selling author comes a cracking, stand-alone romantic suspense.
BUY IT HERE