Hola Spain! Update on My Books Down Under & Overseas
Hola Spain! Update on My Books Down Under & Overseas
SPAIN JOINS THE CLUB AT LAST
There is a very good reason why I have been so quiet of late (or, three reasons, in fact, but I'll get to the other two in a minute), and one has been the launch, at last, of my MURDER MYSTERY BOOK CLUB in Spain.
From today, El Club del Crimen is available through Lumen/Penguin Random House Spain, or you can check it out at Amazon here. It's the first in the series, translated into Spanish (thank you Mª del Puerto Barruetabeña Díez), and will be followed by book 2 (Danger on the SS Orient) in 2024.
So, if you know anyone whose first language is Spanish, please don't hesitate to send the message along. And, while it's certainly not mine, might I say a big BIENVENIDA to my new Spanish friends. (Ooh, I hope I got that right!)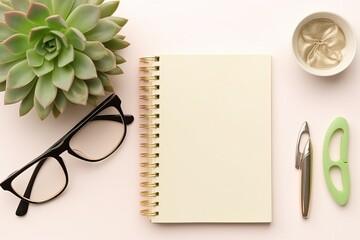 MEANWHILE, BACK DOWN UNDER
What else has been keeping me busy? Well, while I can't give too much away at this stage, I can say I've been madly working on, not one, but TWO new fictional projects.
One, unsurprisingly, is book 7 in the Murder Mystery Book Club series which, I'm delighted to report, takes place on a luxury train this time. Sound deliciously familiar, anyone?
The second project is a stand-alone mystery with a heavy sprinkle of magic. I'm particularly excited by this one and I know you will be, too. There'll be more on that in future newsletters.
For now, all I can say is that both books are set to be released in 2024.
Until then, you can catch up on my latest cozy mystery — Gone Guest— at all good book stores now. It's available as both an eBook and a paperback. Or read on for more info…
MURDER MYSTERY BOOK CLUB 6: Gone Guest
When a guest goes missing at an isolated Gothic mansion, bang in the middle of a glamorous birthday party, the MURDER MYSTERY BOOK CLUB abandon their champagne flutes and start searching.

What begins as a fun game of hide-and-seek quickly turns into a horror story as first one body, then another shows up, but NOT the missing man. He's the beloved nephew of book club member Ronnie Westera, and she's adamant he's a victim, but the police think otherwise.

As their attention turns to the missing man's twin brother, the book club look elsewhere for answers, like Ronnie's disgruntled in-laws, her gossipy BFF, a secretive CEO and — gasp! — Ronnie herself (because even their resident socialite is hiding something behind her chiffon and pearls).

In their latest closed-circle thriller at a Knives Out-style manor, our crime fiction aficionados can't help seeing similarities between this whodunnit and two modern murder mysteries they've been reading. Can you guess both books and what they have in common?
Available now as an eBook and paperback:
@AmazonUS I @B&N nook I @Apple iBooks I @kobo