It's My Book's Birthday + A Hot New Release
It's My Book's Birthday + A Hot New Release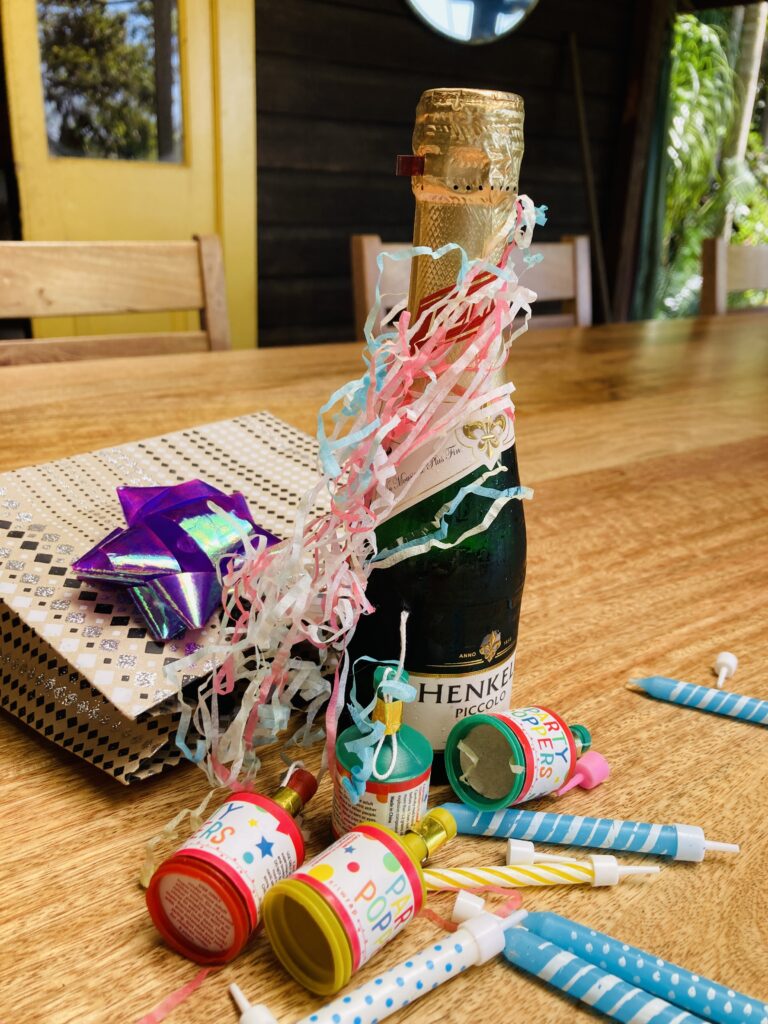 HAPPY BOOK(CLUB) BIRTHDAY!
For me, launching a new book — in this case, Gone Guest: Murder Mystery Book Club 6 — is a lot like having a birthday. It's a heady mix of excitement, relief (whoop! I made it!) and trepidation, because now I have to let it go and get on with the next one!
And, as always, I'm really proud of this one. It's got all the usual ingredients you expect from the Book Club series, like fun, intrigue, humour and a dash of romance, but it's also set in a very mysterious Gothic mansion — think Knives Out on a Cluedo board.
That means the gang get to dress up in their spangliest gear, sup the finest French champagne, and nibble sushi as they scurry around the board — I mean, mansion — trying to solve a crime.
What could be more fun than that?
If this one sounds like your cup of tea, click on any of the links, below. Or scroll on for more on the story.
@AmazonUS I @AmazonAu I @AmazonCA I @AmazonUK
@B&N nook I @Apple iBooks  I @kobo
Speaking of Joy…
It can't ALL be about me and my books (*sigh*). This month I'd also like to give a shout-out to another terrific writer, Amy Vansant who has a new book out and on sale right now.
The Girl Who Found Joy is part of the Shee McQueen Mystery Thriller series but reads perfectly well as a stand-alone, so don't hesitate to grab your discount copy by clicking on the image below.
More on Gone Guest: The Murder Mystery Book Club 6 (out now!)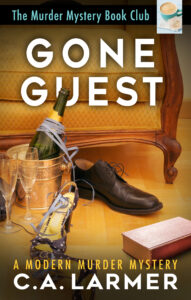 When a guest goes missing at an isolated Gothic mansion, bang in the middle of a glamorous birthday party, the MURDER MYSTERY BOOK CLUB abandon their champagne flutes and start searching.

What begins as a fun game of hide-and-seek quickly turns into a horror story as first one body, then another shows up, but NOT the missing man. He's the beloved nephew of book club member Ronnie Westera, and she's adamant he's a victim, but the police think otherwise.

As their attention turns to the missing man's twin brother, the book club look elsewhere for answers, like Ronnie's disgruntled in-laws, her gossipy BFF, a secretive CEO and — gasp! — Ronnie herself (because even their resident socialite is hiding something behind her chiffon and pearls).

In their latest closed-circle thriller at a Knives Out-style manor, our crime fiction aficionados can't help seeing similarities between this whodunnit and two modern murder mysteries they've been reading. Can you guess both books and what they have in common?
Intrigued? Grab your eBook copy now!
@AmazonUS I @AmazonAu I @AmazonCA I @AmazonUK @B&N nook I @Apple iBooks  I @kobo
~ PAPERBACK ON SALE Friday 13th OCTOBER ~
Until then, thanks once again for all your support and happy (celebratory) reading everyone!
xo Christina