99c Cozy Sale + 7 Prize Winners Announced
99c Cozy Sale + 7 Prize Winners Announced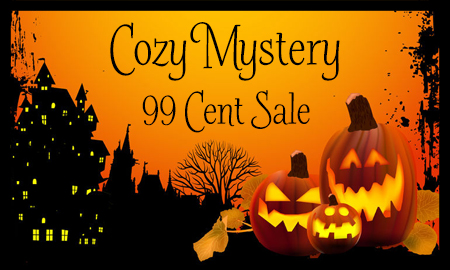 This week I've teamed up with some of the bestselling cozy mystery authors in the world to bring you our Halloween Cozy Mystery 99c Sale. With 22+ cozy mysteries on sale for just 99c each, it's the perfect way to get into the mood this Halloween.
To check out the full range of discounted books on offer, just click here. Or read on to hear more about the book I've added to the mix, my best-selling cozy The Agatha Christie Book Club. While it's not strictly a 'Halloween' story, there's plenty of fun and games, with more than one person hiding their real selves. It's on sale for the next two weeks, so don't hesitate to grab your discounted copy, folks! (See more on the book and online links below.)
Are You One of 7 Lucky Winners?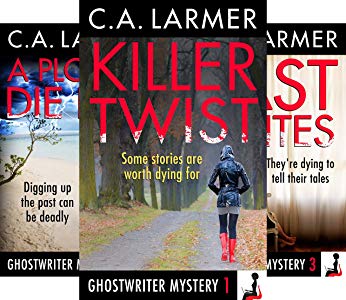 To celebrate the start of my new Ghostwriter Mystery I gave you a chance to win the complete series by asking two questions. I was so overwhelmed by your responses that I have decided to thank you by choosing, not one, but SEVEN winning entries. Woohoo!
FIRST PRIZE WINNER: gets ALL six of the Ghostwriter eBooks, as promised. NEXT SIX WINNERS: get their choice of one eBook from the series. You just have to let me know which one! Before I announce the winners, I'd like to share just some of your wonderful responses, with thanks. 🙂
Q1: What do you miss most about ghostwriter Roxy Parker?• "Her humor and independence (and the fact she collects crime clippings about murder)… what a girl!" • "Her snarky comments and ability to solve crimes faster than anyone else." • "Her sense of humor and the way she dives right in to solve a murder." • "Her quick thinking, quips and adventures." • "Her sassiness…and quick one liners." • "(Her) sparkle."
Q2: Who's your fave amateur sleuth? According to most of you, the Queen of all Supersleuths is Miss Marple, followed VERY closely by Jessica Fletcher and Nancy Drew (who I also adore)! Plenty of other names cropped up, though, some I'd heard of, some I now look forward to investigating further. Here are a selection of your replies, with apologies for any spelling errors: Phryne Fisher, Melanie Travis, Midnight Louie, Mrs Polifax, Miss Seeton, Aunt Bessie, Lord Peter Wimsey, Mark Sloan, Raina Sun, Agatha Raisin, Miss Silver, Stephanie Plum, Mr Monk, Stella Reynolds, Nick and Nora Charles, Torie O'Shea, William Murdoch, Amanda Meyer, Dr John Watson, Rabbi Small, Nikki Hunter, the Harts, Charlotte Holmes.
Thank you to everyone who contributed. The winners are listed below. For the rest of you, please don't despair. The first book in the series, Killer Twist, is FREE at all good online stores, so don't hesitate to get up to speed before I finish the next one.
AND THE WINNERS ARE…
* 1ST PRIZE (winner of all 6 books): Jane Starcher
* 2ND PRIZE (winners of 1 Ghostwriter Mystery each):
CJlearns72; Heather Scully; Michelle Crull; Belinda Turner; Carol Kurimbokus; Anne Harris
Congrats to all of you and stay tuned, I'll email you directly to help you claim your prize.
About my 99c Cozy…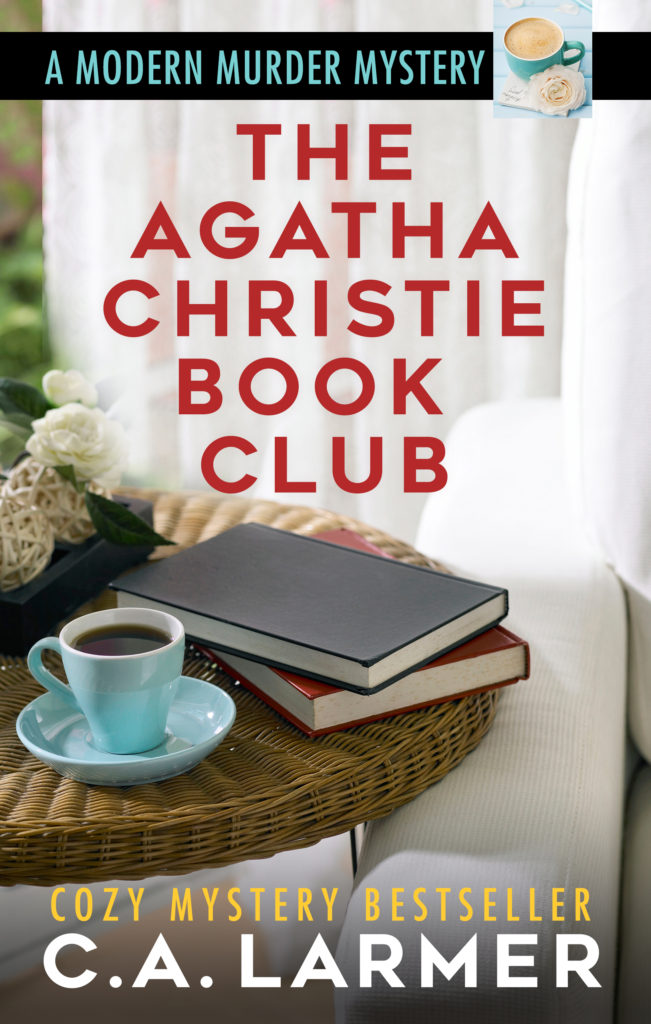 Bored with her stodgy old book club and their snooty book choices, Alicia Finlay decides to start a new one—one that's totally devoted to her favourite crime writer, the indomitable Agatha Christie.
As she gathers seven avid mystery buffs together, including a wealthy socialite, a ditzy librarian, a dashing poisons expert and a vintage fashion queen, little does Alicia know, they're about to stumble into a baffling mystery of their own. While the new friends sip Darjeeling and discuss their favourite 'cozy' crime, one member fails to show and her husband seems oddly unperturbed. When he turns up murdered soon after, the club decide to do as all good meddling sleuths would do and investigate!
So begins the first, fast-paced adventure for the Agatha Christie Book Club, a motley collection of amateur sleuths who must sort the real clues from the red herrings to solve the murder of Arthur Parlour and the mystery of his missing wife. As the gang uncovers a stream of shifty suspects, they must also look closer to home because each of them is hiding a secret that could GENRE: humorous, cozy mystery series, amateur sleuths, international mystery, police procedural, romancecrack the case wide open. NB: this book follows British English spelling and usage, and contains some Australian slang. Clean read.
Download the 99c ebook at: Amazon Apple iBooks B&N nook Kobo Smashwords