Are YOU This Week's Winner? + How the Book Club Came To Be
Are YOU This Week's Winner? + How the Book Club Came To Be
AS YOU KNOW to celebrate the launch of my latest cozy mystery, I've been selecting a subscriber each week to win an earlier book in the series (or any of my eBooks if you've read them all). And this week I'll get straight to it. Drum roll please…
THE WINNER IS:
Elaine Hall
Woohoo! Congratulations Elaine. I'll be in touch with you shortly to claim your prize.
Everyone else, you can download the Agatha Christie Book Club series here, or pre-order the new instalment at the links below. Until then, here's a preview…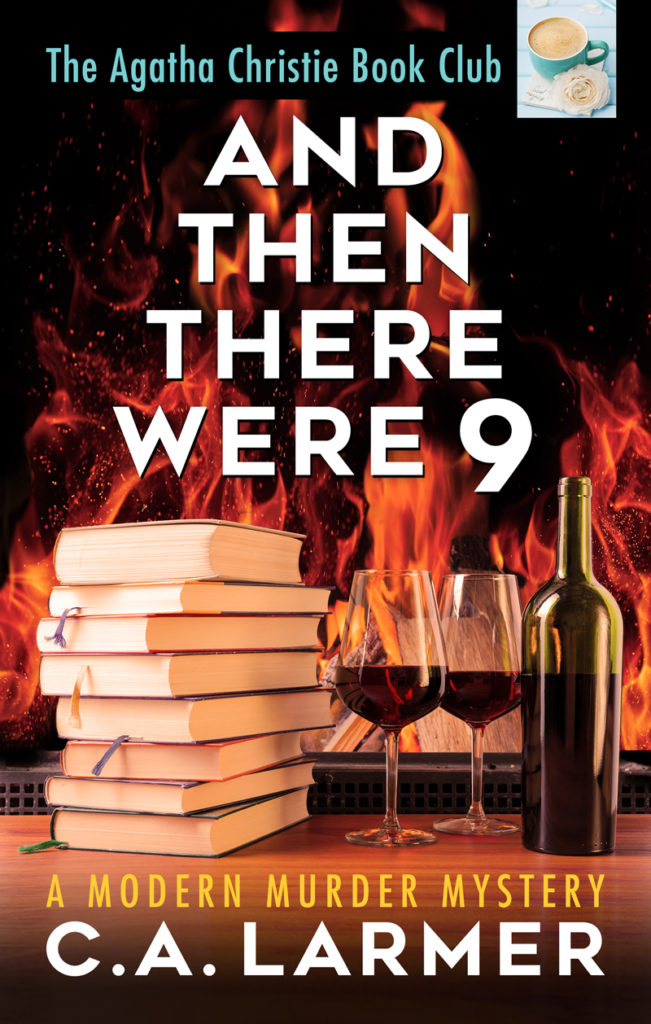 And Then There Were 9: Agatha Christie Book Club 4
REMOTE LYLE'S LODGE: Deep in isolated rainforest, the Agatha Christie Book Club gathers to meet four new members, each one hiding a secret from the group…

ONE IS AN IMPOSTER.
ONE HAS BEEN HERE BEFORE.
ONE IS HUNTING FOR SOMETHING.
AND ONE WANTS REVENGE.

With membership now at nine, the club settles in to discuss Christie's best-selling mystery—the one about the madman bumping off his isolated guests.

VERY SOON, LIFE BEGINS TO IMITATE THE BOOK.

First one person is murdered, then another, and then a mighty bushfire ignites in the forest below, cutting them off with their own "madman" on the loose. Employing the wisdom of Poirot and a trusty bushfire survival plan, they must unravel each new member's secret to unmask the real killer and survive the book club from hell.

But this time not all of them will get out alive.
How & Why I Started this Series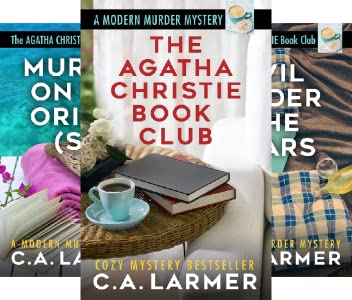 AN EXCERPT FROM BOOK 3
"IT WILL COME AS no surprise to hear that I have been an Agatha Christie fan since I can remember (no, really), and yet I feel the need to mention it as I am often asked how I came up with the idea of the Agatha Christie Book Club series. Did a marketing dynamo whisper it in my ear? Am I just riding on Dame Agatha's tails? Who do I think I am?
So let me answer the question once and for all.
Yes, I adore Agatha Christie, but it goes deeper and farther than that—all the way, in fact, to a secluded island in remotest Papua New Guinea.
I was holidaying with my family. I was not yet ten. There was no television, no radio, nothing to tempt a bored tweenie at night but a termite-infested bookshelf bursting with pulp fiction and Agatha Christie novels.
I scooped one out. I dusted it off. I opened the pages… You know the rest.
It was that first book—Evil Under the Sun, as it turns out—that planted the seed that eventually grew into a love of mysteries and a flourishing writing career.
This series is my homage to the greatest mystery writer of them all.
Each and every book is in honour of Ms Christie, and yet I'm not trying to write an Agatha Christie novel—I wouldn't dare. Nor am I trying to recreate her extraordinary characters in my own. Instead, I'm simply extending the joy to a new group of fans, my book club friends, and exploring what happens when you take a bunch of amateur sleuths, plonk a complex puzzle in their laps, and let the words of Miss Marple and Monsieur Poirot guide them home.
I hope you enjoy these modern adventures as much as I have enjoyed writing them, and I hope they renew your love for all things Agatha Christie. "
Happy reading, everyone.
xo Christina
After The Ferry—Just 99c Now!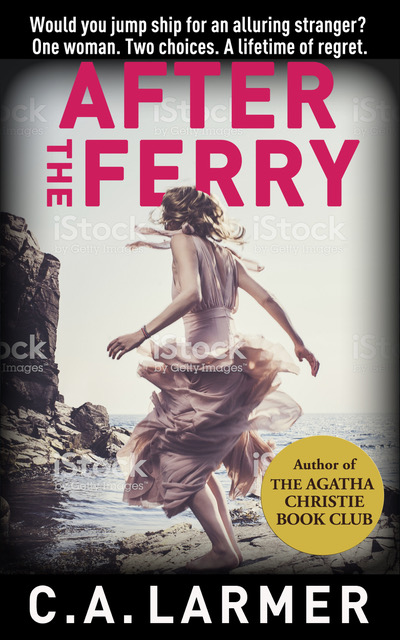 FYI, folks: I've just discounted my psychological suspense—After the Ferry. Grab your ebook copy at Amazon or elsewhere soon.
BEFORE THE FERRY… Millie Malone is young, carefree and backpacking with friends. Then she boards the Greek Islands ferry and her life takes a sinister SLIDING DOOR'S-style turn.
Millie meets a seductive stranger and must make a life-altering choice—jump ship with him or stay with her friends.
In one life, Millie remains safely onboard.
In a parallel life, Millie throws caution to the wind and jumps.
AFTER THE FERRY… Thirteen years later and Millie's choices are coming back to haunt her. She's missing from both her worlds and her loved ones are panicking.
One Millie is back in Greece searching for something.
The other Millie is six feet under.
SO WHICH MILLIE SURVIVES?
From the best-selling author comes a complex and richly satisfying psychological thriller with twists and turns that will make you question every decision you ever made, and everyone you ever trusted. This is a story of choices, and how one bad decision could end up being the best decision of your life.
Genre: Mystery // Travel // Thriller // Romance // Suspense
NB: This book follows British English spelling and usage, and contains some adult language. No graphic violence or sex.